Welcome to Cane Bay Elementary
Home of the Cane Bay Cobras!
Cane Bay is committed to continuous improvement and we are fortunate to have such dedicated students, parents and teachers! Please take a few moments to learn more about our school by viewing this video regarding the school report card. https://goo.gl/jubnnq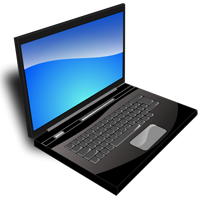 1:1 Chromebook Parent Agreement Online this year!
October 25 is an eLearning Day in BCSD! eLearning Days will provide an opportunity to make up days missed due to weather. All students will work from home on this day. Teachers will review expectations with students prior to 10/25 and will be available to answer questions as needed. A variety of assignments and variations will be available for students who do not have access to devices and/or internet.
Please contact your child's teacher in advance or on the eLearning Day with questions. Teachers will be available from 8:00-9:00am and from 12:00-1:00pm to assist families on 10/25!
---
Common Sense Certified School:
Digital Citizenship Award
for 2016-2017
Our school is dedicated to
teaching young people
how to be safe, responsible
digital citizens.

---

Cane Bay Elementary is proud
to announce that we have
been recognized by the
SC State Department of Education
as a Palmetto Gold recipient
for the 2014-2015 school year
and a Palmetto Silver
recipient for closing
the achievement gap!
Congratulations to the students,
parents, and staff
that worked
so hard to make this possible.
State Palmetto Awards
2014-2015 State Palmetto General Performance Gold and Achievement Gap Silver Award
2013-2014 State Palmetto General Performance Gold and Achievement Gap Silver Award
2012-2013 State Palmetto General Performance Gold and Achievement Gap Gold Award
2011-2012 State Palmetto General Performance Silver Award
---
Last Updated June 2, 2017