---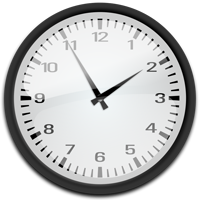 School Hours : 7:40 A.M. - 2:35 P.M.
Office Hours : 7:15 A.M. - 3:35 P.M.
**2:00 p.m. is the PSM cut off time for
making transportation changes.
To limit classroom interuptions, please refrain from signing students out of school after 2:00 p.m.
---
---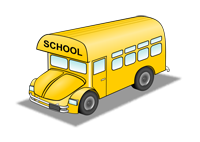 In an attempt to provide consistent and timely information about BCSD bus delays, the Berkeley County School District has created a page on the district website where parents can quickly find information on their own via any computer or mobile device.
The page, which contains links for each transportation office, can be accessed by visiting www.bcsdschools.net/busdelays or by clicking the link for bus delays found in the site shortcuts section of the district website and on each school web page.
If your child is a BCSD bus rider, we encourage you to bookmark and check this page as frequently as you need. The page will be updated daily in real time.
If for some reason you are not able to find information about a delay you believe may exist, we encourage you to call the number for the appropriate transportation office (also available on the page).
---
The BCSD School Board approved the revised 2019-2020 instructional calendar to adjust dates due to Hurricane Dorian.
**Please note, progress reports will now be issued on October 1st, and the end of the first quarter is now October 23.
---
Order your fall school photos here:
---
---
---
Calling all Iron Horse singers! Ms. Winston at Philip Simmons High School is starting an after school choir for PSM students. Information regarding Iron Horse Choir is available for download below, and in the front office. Interested students should complete the necessary paperwork and return it to school. Rehearsals will take place every Thursday afternoon from 4:00 - 5:00 at PHILIP SIMMONS HIGH SCHOOL. Student information forms and choir contracts are due Friday, September 6th and the first rehearsal is scheduled for Thursday, September 19.
---
RUN HARD is back for 2019-2020. Practices will be held on Tuesdays and Thursdays from 3:05 - 4:15, with the first practice on October 1st. Click the links below for more information.
---
Click on the link below for more information.
---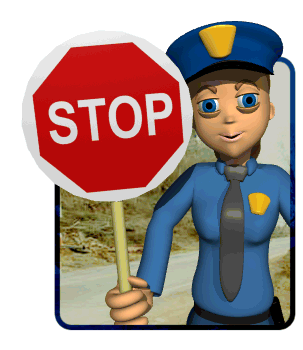 New Car Rider Line Information
In effort to alleviate traffic issues on Seven Sticks Drive we have devised a new car rider traffic pattern. Staff members will be directing traffic at the school to ensure a smooth transition to the new traffic flow. Please assist us in keeping traffic moving and keeping students and staff safe by adhering to the following practices:
Always display your car rider tag in a highly visible location.
Refrain from cell phone use while driving/moving in the line.
Elementary school students must be dropped off in the PSE car rider line. Middle school siblings may be dropped off in the PSE line and walk to the middle school. Elementary students will not be permitted to walk from the middle school car rider line to the elementary school.
PSE siblings will use the middle school car rider line in the afternoon only.
Students may not be dropped off prior to 7:20 a.m.
**If you have your car rider tag from last year, please save the tag for use this year. Please indicate that you will be using last year's number when completing the 2019-2020 car rider registration form.**
***PSE/PSM sibling afternoon car riders: parents should complete the car rider form at the middle school. We will mark car rider tags with a special sticker to indicate PSE/PSM sibling pickup. If you have a car rider tag from last year and require a sibling sticker, please bring the tag to the front office. Please inform your PSE teacher(s) that your child/children are sibling afternoon car riders. ***
---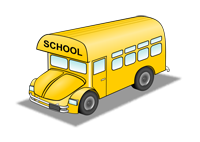 BUS INFORMATION
Please use the Quick Links at the top of the page to access current bus route information.
Bus stops are created with the student information available at the time of publication. All times are estimated. Please be at the bus stop at least 10 minutes prior to the posted stop time. A student may be required to walk up to .3 of a mile to a stop. The BCSD Transportation Office utilizes REMIND.COM to notify parents/students of delays in service of more than 15 minutes. Directions for signing up for
REMIND.COM messages are included below.
---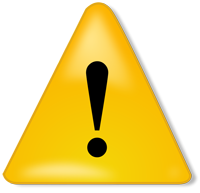 Attention potential Special Talent Enrichment Program (STEP) students!
The Special Talent Enrichment Program (STEP) serves Berkeley County School District students in grades four through twelve who have been identified through auditions as artistically gifted in visual art, music, drama and dance. The program currently consists of a two-week summer session at one main school, and after-school programs at various sites in the county. Middle school STEP students are also eligible to enroll at Marrington Middle School of the Arts in their identify artistically area only. Students must audition to qualify for STEP. Music, drama and dance students audition before a jury composed of performing arts professionals. Visual arts students will complete their audition onsite. The audition seeks to identify students with outstanding potential in the arts, not necessarily those students who have had professional training. Audition requests, information and applications will be available in the front office of each school, and on the fine arts page of the district's website: www.bcsdschools.net
Locations and dates of STEP auditions:
Wednesday, October 9, 2019 Timberland High School (4:30pm-8:00pm)
Saturday, October 12, 2019 Mount Holly Elementary (8:00am-4:00pm)
Wednesday, November 6, 2019 Philip Simmons Middle (4:00pm-8:00pm)
Saturday, November 9, 2019 Berkeley Middle (8:00am-4:00pm)
The STEP Audition link (below) will be available beginning August 18, 2019 and will close at 4:00 p.m. onSeptember 11, 2019.
---
Please note, facts and fees is scheduled for August 7th and 8th,
NOT August 8th and 9th.
---
---
Parents may also apply through the school district's app
(Berkeley SD), which can be downloaded through the app store or
google play store.
The Philip Simmons Middle School 8th grade cast of Cheaters participated in the South Carolina Theater Association's Theatre for Youth Festival at Howe Hall AIMS on Saturday, April 6, 2019. Philip Simmons Middle School was the only school to receive Superior ratings and earned the following theatre awards.
Best Ensemble
Best Movement/Staging
Best Actor: Jacob Bouchie
Best Actress: Ava Bartosic
Best Supporting Actor: Cody Vick
Best Supporting Actress: Jordan Daniel
We are so proud of this talented group of students! Special thanks to Mr. Charles Atkins and Mrs. Emily Caitlyn for directing this production.
---

---
Congratulations to Rebecca G. for placing 2nd in the Berkeley County School District spelling bee! Rebecca will represent BCSD at Spellbound, the regional spelling bee, at Charleston Southern University on March 7th. We are so proud of you, Rebecca!

#

psmpride
---

Congratulations to Lizzie H.! Her artwork was selected to represent Philip Simmons Middle School at the Berkeley County School District 2018 Board of Education Art Show. Lizzie's work will be on display in the BCSD Board Room for the 2018 - 2019 school year. Thank you, Mrs. Benardot for inspiring Lizzie and helping her grow as an artist. We are proud of you, Lizzie!
---
Parents may also apply through the school district's app
(Berkeley SD), which can be downloaded through the app store or
google play store.
---
Calling all volunteers: the BCSD volunteer application form must be completed each school year. Please take a moment to complete the online application so you can begin volunteering when school resumes on August 19th
---
---

---
---