The 2nd quarter awards ceremony for 6th grade students will be held at 9:15 on Friday, January 31 in the gym. Invitations to the ceremony will be sent home tomorrow, January 29, 2020.
NOTE: ONLY STUDENTS RECEIVING AWARDS WILL RECEIVE AN INVITATION TO THE CEREMONY!
Yearbook recognition ads are a great way for parents, families, and friends to commemorate student achievements and important milestones.
Full Page Color AD
Full Page - $100
1/2 Page - $55
1/4 Page - $30
1/8 Page - $20
To order, go to www.jostensadservice.com. All ad orders must be placed online by 01/31/2020.
We are P-R-O-U-D of you!!! #PSMWeCanWeWill #PSMspellers
---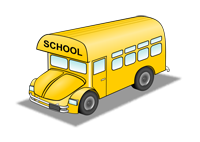 UPDATED BUS INFORMATION
Please use the Quick Links at the top of the page to access current bus route information.
Bus stops are created with the student information available at the time of publication. All times are estimated. Please be at the bus stop at least 10 minutes prior to the posted stop time. A student may be required to walk up to .3 of a mile to a stop.
---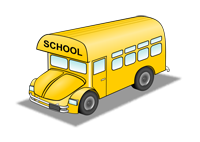 In an attempt to provide consistent and timely information about BCSD bus delays, the Berkeley County School District has created a page on the district website where parents can quickly find information on their own via any computer or mobile device.
The page, which contains links for each transportation office, can be accessed by visiting www.bcsdschools.net/busdelays or by clicking the link for bus delays found in the site shortcuts section of the district website and on each school web page.
If your child is a BCSD bus rider, we encourage you to bookmark and check this page as frequently as you need. The page will be updated daily in real time.
If for some reason you are not able to find information about a delay you believe may exist, we encourage you to call the number for the appropriate transportation office (also available on the page).