CES January School Events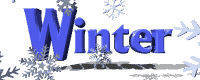 January 7- Staff/Students Return

January 8- Motheread/Fatheread at 10:00 a.m.

January 15- Title I Meeting at 2:30 p.m.

January 15- Report Cards go home
January 21- Dr. Martin Luther King Jr. Holiday

January 22- Motheread/Fatheread at 10:00 a.m.
January 22- WIC Mobile Unit
January 30- Early Release at 11:00 a.m.
2018 STEP Program
Please read the information below for the 2018-19 STEP program:
The Special Talent Enrichment Program (STEP) serves Berkeley County School District students in grades four through twelve who have been identified through auditions as gifted in visual art, music, drama and dance. The program currently consists of a two-week summer session and after-school programs at various sites in the county. Middle school STEP students are also eligible to enroll at Marrington Middle School of the Arts.
Students must audition to qualify for STEP. Music, drama and dance students audition before a jury composed of performing arts professionals. Visual arts students must bring to the audition site a portfolio of artwork and create artwork at the audition (see Visual Art Portfolio Guidelines). In addition, all students are given tests that indicate potential in the art disciplines. The audition seeks to identify students with outstanding potential in the arts, not necessarily those students who have had professional training.
Auditions are held in January, but students must register to audition. The link to register is:
Berkeley County School District
Mrs. Courtena Howell 2018-19 Teacher of the Year!
Mrs. Courtena Howell is a 6th Grade teacher here at Cross Elementary. She lives in Cross, South Carolina. She has been teaching for 6 years, currently in her 7th. She is a loving and dedicated wife, mother of 3 and teacher who loves all of her students. Her educational philosophy is, "all children can learn in the right environment and with the basic skills of reading, writing, and arithmetic. She strives to make sure she gives her students the proper environment to learn in. Mrs. Howell is a member of the following professional/community affiliations: Wesley United Methodist Church (Ladson, SC) and the Palmetto State Teachers Association.